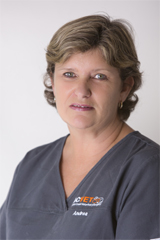 Andrea Hicks – Reception & Nurse
Andrea can boast 40 years experience in Veterinary Nursing, Veterinary merchandising and 30 of those years have been spent at Albany Creek Veterinary Surgery. Andrea has a great knowledge of Veterinary products and has many years of experience in Surgical Nursing. Andrea is a fantastic and skilled nurse both in medicine but particularly in Surgery.
---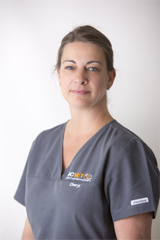 Cheryl Torado – Nurse & Practice Manager
Cheryl joined Albany Creek Veterinary Surgery as a young Nurse in 1989 and has worked in every capacity from Nurse to Practice Manager, IT Specialist, Human Resources and keeping the whole ship floating. Cheryl's infectious laugh and great organisational skills are closely followed by her ability to organise a chocolate cake.
---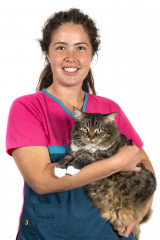 Meagan Hickey – Head Nurse
Certificate IV in Veterinary Nursing
Meagan is a graduated Vet Technology student from the University of Queensland with strong family influences of animal care. Meagan studied full time at the University of Queensland to attain her full certificate and is now a valuable member of our nursing team. Meagan's family have bred award winning stud cattle contributing to her natural ease and confidence with animals. Meagan contributes wonderfully to the team with her knowledge and animal care skills.
---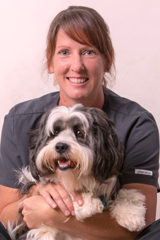 Ali Tomasich – Nurse
Alison (Ali) joined us in May 2013 after having had a break from vet nursing, interrupted by running her own business, she felt compelled to return to her passion – caring for animals. Ali has been around animals all her life from horses, cows, dogs and cats – she shares her home with them all still. Ali's strengths are her attention to detail, spotting issues and her tidy gene – things will always be put back orderly and where they "should be". Ali is a great advocate for that special care of all the animals in hospital, recovery patients and medical cases are always very closely monitored and managed. Ali is a great all-rounder and a great part of the team.
---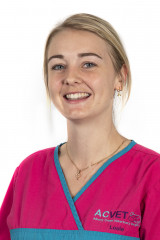 Louie Roffey – Nurse
Certificate IV in Veterinary Nursing
Louie joined us in July 2017 after completing Vet Tech training in vet nursing at the University of Queensland. Louie came to the business to do practical work as part of her course and after fitting into the team so well, we offered her a position here at AC Vets. Louie has always had a great ambition to be in the animal industry from a young age. Louie has quickly fitted into our team and applies her tertiary education knowledge but adds to that practical great animal care and client customer care. Louie is a Local Albany Creeker and currently lives at home with a big boofy dog and rescue cat.
---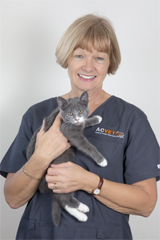 Irmi Chamberlain – Admin and Office
Irmi uploads and updates our data base once to twice weekly to ensure all your animals details from blood results, after-hours consultations or specialists visits are added to your pet's file. Irmi does a great job in taking great pride in assuring her job is done with 100% accuracy. It is always great for the vets to know the information will be filed and recorded and thus quickly accessed when needed.
---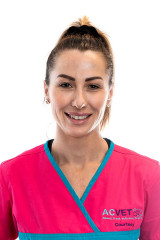 Courtney Henwood – Nurse
Courtney joined us with a passion to work with animals and has always made animals a major part of her life being an owner of 4 dogs, 2 Mastiffs and 2 Chihuahuas (plus an Alexandrine parrot called Alex). Being able to work with animals in veterinary nursing was a natural decision and goal.
Courtney enjoys all areas of veterinary nursing and loves the unexpected; never a dull moment that no two days are the same.  Courtney enjoys the amazing challenge of getting patients back to good health and home healthier and happier with their families.
Courtney is currently completing her nurse Certificate IV study. When not at work Courtney enjoys time with family, keeping fit, good food and family camping holidays.
---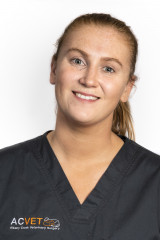 Gabi Wiltshire – Veterinary Nurse
Gabi is a self-confessed animal fanatic – she absolutely "adores" animals and values their companionship and the fact that they love you no matter what. Gabi joined us to pursue her work with animals and is currently completing her vet nurse training in certificate IV.
Gabi loves coming to work to be around animals who make her so happy and is a proud owner of two golden retrievers; Dusty and Tom who she describes as "my world". She also enjoys surfing and when possible visiting exotic surf destinations as well as our own Qld destinations.
Gabi takes on any task as a member of the team and always tries to be the first to see what job she can get done next. A great team member and dedicated worker.
---